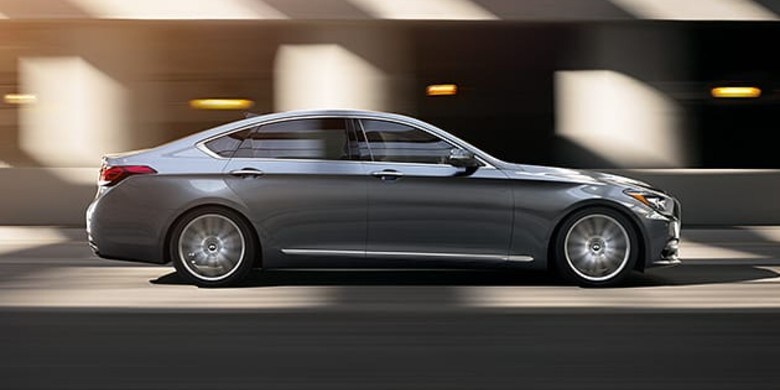 Congratulations on the purchase of a stunning new Genesis and welcome to the family. Each Genesis was uniquely engineered to push the boundaries of everything you've come to expect from a luxury vehicle. Delivering you more performance, premium features, and exceptional styling; Genesis was specifically designed to redefine the status quo. 
And to help you get the most out of every mile of every journey, the experts at Palm Springs Genesis have outlined a few tips for maintaining your new vehicle. Continue reading to learn more and don't hesitate to reach out to the team at Palm Springs Genesis in Palm Spring, CA for tailored solutions. 
Genesis Preventative Maintenance Schedule
One of the easiest and most impactful steps you can take to maintain your new Genesis is to follow the schedule. Your Genesis is an extremely intuitive vehicle and will provide you with alerts when it's time to visit a dealership for service. 
At Palm Springs Genesis, you'll enjoy three years or 36,000 miles of Complimentary Scheduled Maintenance. We make it easy and convenient for you to get the most out of every mile of your journey. And once the 3-Year/36,000-Mile period ends, Palm Springs Genesis offers complimentary oil changes for every normally scheduled maintenance visit.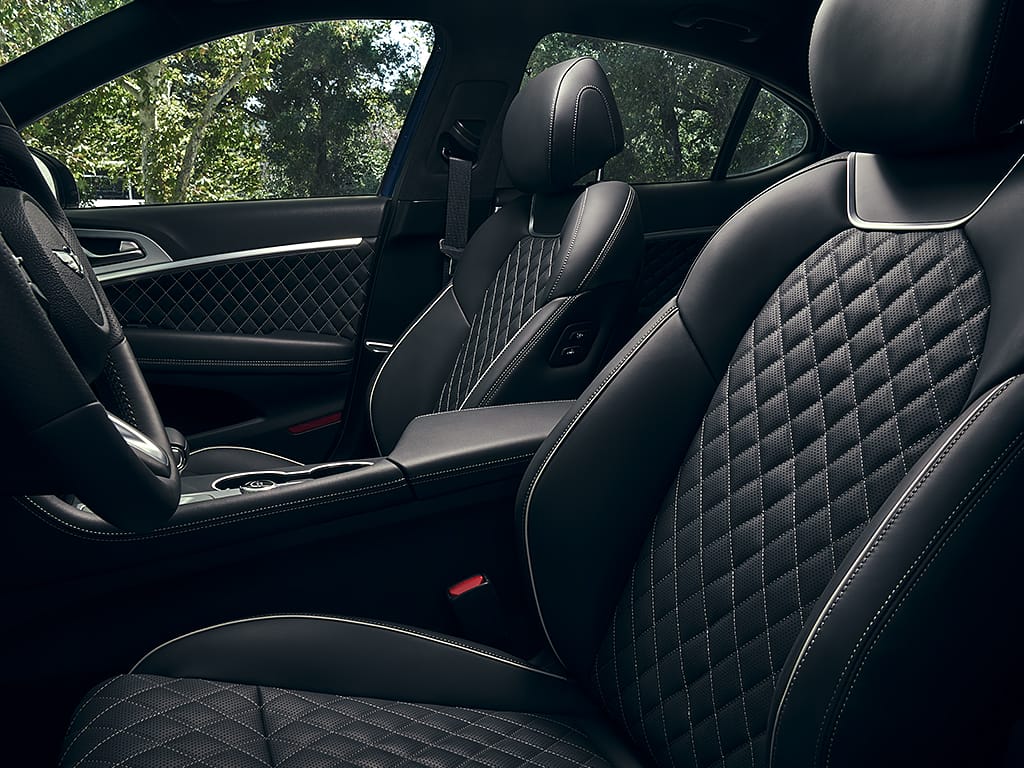 Cleaning Your Genesis Nappa Leather Interior
As the owner of a Genesis, you'll be treated to an elite level of luxury. And Nappa leather offers an exceptionally higher degree of appeal and is a step up from standard leather. It's full-grain, soft leather that offers a natural look and is preserved with a unique finish. Once the pigmentation and finish are applied, Nappa leather is designed to offer you years of stunning appeal. You can bolster the longevity of your leather with proper care. 
Cleaning your Genesis' Nappa leather is relatively easy. To get started, make sure you have a cotton washcloth, a lint-free cloth, lukewarm water, mild dish soap, and a finishing leather protectant. You can also apply a stain protectant as well as a leather conditioner to keep your Nappa leather supple for several decades to come. Here are a few simple steps to clean, protect, and preserve your Nappa leather:
1.       Gently remove any dirt or debris with the lint-free cloth
2.       Use the mild dish soap, warm water, and a cotton washcloth to remove stains.  You can also use a professional cleaner designed specifically for Nappa leather. 
3.       Instead of rubbing, it's best to dab at stains to remove them. 
4.       After cleaning, allow your leather to dry
5.       Finally, apply your leather conditioner or leather protectant
You can repeat this process as often as necessary. 
Learn As Much As Possible About Your New Genesis
When you open the door to your new Genesis, you are opening a world of new and exciting features. Like no other luxury vehicle on the market, the Genesis comes loaded with a full suite of state-of-the-art technology. And while other luxury vehicles are still stuck in the stone age with a paper-bound owner's manual, the Genesis ushers in the future with the Genesis Virtual Guide. The Genesis Virtual Guide is a powerful augmented reality manual or digital owner's guide.
This cutting-edge tool allows you to use your phone to gain a deeper level of understanding. Available for Apple and Android devices, the Genesis Virtual Guide lets you point your tablet or smartphone at your vehicle to quickly gain access to more information about features. The Virtual Guide opens the door to more than 135 helpful how-to-videos and contains 25 3D overlays for particular parts of the vehicle like the instrument panel and engine bay. This means you can simply point your camera at an area you would like to learn more about and voila. You no longer have to page tirelessly through the owner's manual. 
Protect the Stunning Allure of Your New Genesis 
Your decision to purchase a new Genesis speaks volumes about you. For instance, you are an overachiever, a go-getter, you don't settle, and you are determined. To make sure your personality continues to shine through, it's vital to maintain the exterior of your Genesis. Whether you do it yourself or schedule professional detailing, it's vital to give the exterior of your Genesis the attention it deserves. However, regular washes are just the beginning. By waxing your vehicle, you can help preserve its impeccable paint job and retain the showroom appeal for several years. Here are a few key benefits of waxing your Genesis:
·         Protect your vehicle against scratches
·         Help ensure you Genesis retains its brilliant luster
·         Shield your pristine paint job from dirt
·         Waxing makes your vehicle easier to clean
·         More effectively repel water
·         Keep your Genesis cleaner longer
·         Add an extra protective layer to your paint. 
Don't have time to wash and wax your vehicle? The professional detail team at Palm Springs Genesis can give your vehicle the attention it deserves. 
Contact Palm Springs Genesis Today
At Palm Springs Genesis, we are your local automotive experts and offer a range of best practices to keep your vehicle in showroom condition. In addition to the previously mentioned steps, we offer coverage plans and programs for an added level of protection. Best of all, we can tailor our coverage plans to your specific needs. Got questions? Don't hesitate to reach out to the team at Palm Springs Genesis today!
Contact Palm Springs Genesis!